I picked up this cute frame at a flea market.
It was made for a hand painted picture and didn't have glass with it
so I decided to display it on my refrigerator instead.
Now I'm looking for a few more to make my refrige pretty!
I'm in the midst of decorating the kitchen after we painted it ages ago.
Anyway, click read more to see humorously simple directions
for this super easy do-it-yourself after the jump.
Enjoy!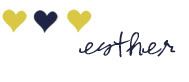 You will need:
a frame of your choice
hot glue gun and sticks
wrench, hammer, or something of the sort.
magnets from your craft store
Using a wrench or hammer,
remove the little hooks that hold the pictures in.
... or bend them back using a butter knife like I did.
Put a drop of hot glue big enough for the magnet.
Put the magnet on.
I found this description to be silly.
Voila! Pretty pretty, right?