It was a hot September Tuesday in 2010 when my little Snake joined the party that is our tiny fam.
He is my every joy and happiness.
He makes me laugh every single day.
He has made Phil and I the happiest people in the world.
HAPPY BIRTHDAY
JAKE
-THE-SNAKE
In honor of his arrival in this world one year ago,
click read more (below my signature) to read his birth story written a week after his birth.
Disclaimer: it is as long as the labor that took to get him here.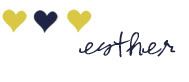 September 27, 2010. Jacob Matthew Arrives in the World.
After months of taking home pregnancy tests every first week of every month of our married life ("just in case"), on the New Year I said I would give up on taking tests and had decided to let Mother Nature do what it does. But on January 5th I was overcome with temptation and went to the store to purchase, yet again, pregnancy tests. My justification for succumbing into temptation was buying the cheapest tests there were.
I came home and, sure that it would come out negative, took it while Phil was at work. To my shock, only a few seconds later, there were two lines coming up. I distinctively remember my mouth dropping.
I called Phil to come home immediately and, not knowing what to say, I told him I needed him to come home "just because" but he wouldn't give in so easily. He had a meeting after work and was not planning on stopping at home in between. Finally I said "I took a test."
"Was it positive?" he asked.
I was tempted to say: "No, bud. Just wanted you to come home to look at the 15th negative pregnancy test I have taken in 9 months." But I didn't.
"Yes," I said. He rushed home and I cried and we talked about our baby's arrival. It would take a while to let it all sink in though.
Fast forward 40 weeks to my estimated due date: September 10, 2010. The emphasis is on the word "estimated." Nothing was happening. Our baby had his own plans. He would call my womb his home for 11 more excruciatingly painful and patience testing days.
A check up with my doctor on the previous week to my due date showed that I hadn't even started dilating or effacing. It was so discouraging. I had run a fever, though, for a few days and we were hoping the flu like symptoms would be the beginning of it all. Fearing an infection, Dr. Hoffman had me go into the hospital to try to find a reason for my fever. I was dehydrated but otherwise fine.
It was the first time I had the chance to be induced but, because of our plans to have a drug free childbirth, I had to turn the offer down.
At a September 16 appointment, I was offered to strip my membranes but I hadn't dilated so it was an empty promise. I was offered to be induced via medications to encourage dilating, but the baby was still at -3 station so, again I had to turn the offer down.
After several tests and ultrasounds in the days after my due date, on Thursday September 16 I began to have irregular contractions.
Finally I felt that something was in the works.
Two more days passed and I had to go into the hospital for a non-stress test as the baby was over a week overdue. An internal exam showed that I still hadn't dilated. I was so discouraged, but I turned down yet another offer for induction.
On Sunday the contractions started getting real. Decreasing from every ten minutes to every 4 or so by 6am on Monday. I thought I couldn't take it anymore so we packed the car and went to the hospital, only to find out I had dilated only 2cm. Again, a discouraging prognosis.
After another offer for induction, we checked out and went home to labor some more. I returned to Dr. Hoffman's office later in the day where he said I had effaced some more and he predicted the baby would be here within 24 hours.
The thought of another night in grueling pain was almost unbearable but, on second thought, the thought of only one more night of grueling pain didn't seem so bad after having gone through a whole weekend of pain. So we went on home, stopped at the supermarket. Phil grabbed dinner supplies to make penne vodka for himself and caprese salad for me. We got home and I caught the last "long" stretch of sleep I could get. I believe I slept for about an hour in 8 or so minute intervals.
The night went on and I watched TV, Phil rubbed my back, I took 2 baths and 3 showers to relieve the pain during contractions. Phil drew the baths for me, put candles and music on for me to relax. He was able to sleep for about 2 hours that night and then woke back up to help me through contractions. I kept going into the baby's room and grabbing onto the changing table while the contractions were happening. I prayed one Hail Mary per contraction at first and then realized they were getting longer when I had to pray two Hail Mary's at a time. Sometimes an Our Father, too, depending on how fast I was praying.
At around 4:30am I was starving and couldn't handle the pain any longer. I asked Phil to make me oatmeal and in the time he went downstairs and came back up to our bedroom he said he noticed a change. He knew I couldn't take it any more. I had reached "that point."
Dr. Hoffman had asked us to wait until the contractions were 2 minutes apart for 30 minutes before going to the hospital. Our birthing class had told us to wait until I was having contractions at 3 minutes apart for 2 hours that were 1 minute long before going to the hospital. I never made it to either point. Phil called Dr. Hoffman and he said he was on his way to the hospital and to meet him there.
We took our time. It was close to 7am when the shifts change at the hospital and I did not want to piss off a nurse on her way out. We got to the hospital right before 7am.
It must have been the full moon because I was the 17th admission of the night. I didn't even have a room to go into and was put into a room with three or four other beds where I could hear other women talking calmly to nurses about their scheduled c-sections and patiently asking for epidurals.
I was jealous of their choice of procedure.
Phil at this point had been directing my breathing by making eye contact and breathing along with him. That got me through many contractions. In the room with all the beds, I was checked and found out I was about 6cm dilated according to the nurse and then had gone to 7-8cm within a half an hour when we saw Dr. Hoffman.
At the time I didn't think that was sufficient but everyone seemed to be pleased. In my head I wanted to be 10cm dilated and to get the baby out. My water was still intact and Dr. Hoffman said he'd come back to break it as soon as I got into a room.
I sat on the birthing ball in hopes to relieve some pain and I felt my water break. Things were happening on their own. Waiting was paying off! The amniotic fluid showed a bit of meconium which I was told was normal for a post term baby so I didn't worry.
We got into a room by 9am when I continued to have regular contractions. I was in so much pain during and in between contractions. I later found out a lot of the pain was due to the fact that my baby had been facing the wrong way and they hadn't turned around to make the birth a bit easier for me.
Within an hour I felt the urge to push. I was bearing down and couldn't breathe through the contractions despite Phil's attempts to help me through them.
Our wonderful nurse Paulette, a former doula, was so supportive of letting me do what I wanted. She encouraged positions and rubbed my back when Phil wasn't around. She was such a blessing.
Dr. Hoffman came in and said I could lay down and push. Best news all day! I was so happy.
So there I was, pushing like hell. Phil said he could see the head. Every one was encouraging me in my pushing, but for some reason I couldn't believe it. It hadn't sunk in that I could actually give birth to this child and I was doing it.
Dr. Hoffman said I could feel the head and helped me to touch it. I was amazed. He also told me the baby's heart rate was going down and he needed to come out within a few minutes. Meconium was getting thicker. I needed to know that to try even harder.
He still wouldn't move past a certain point. So close I could feel his head, but still not enough. Dr. Hoffman had to use forceps to guide him over the point he was stuck in. He helped him turn and within two or three pushes I started feeling this immense amount of pressure. It didn't hurt or burn, it was just tight. Finally, the baby's head was out and the rest of his body slipped out so easily.
I couldn't believe it. I will never forget the sight of that long baby right in front of me. I couldn't see the private parts and no one said if it was a boy or a girl so I had to ask. Phil said he forgot to tell me because he was just happy the baby was here and I wasn't in pain any more. He finally told me: it's a boy!!
Jacob Matthew was born at 11:03am, 11 days fashionably late but exactly on the day he was meant to be born. He weighed 7lbs. 9oz. and measured 20 inches.
He was checked by a team of pediatricians who said he was fine despite all of the "complications." They placed him on me and I still couldn't believe it. It has been a week and I still really can't believe it. I keep waiting for someone to pick him up.
I love him more than anything. I daydream about what and who he will be. I think about him as a little boy, then as a teenager, and then I think about him as a man. Perhaps having his own children at a young age like we did. I am so overwhelmed with joy that he is here and I can look at his little face every minute of the day and not grow tired. He is perfect. His little lips make funny shapes and I love when he yawns. He's just perfect. I can't imagine life without him.