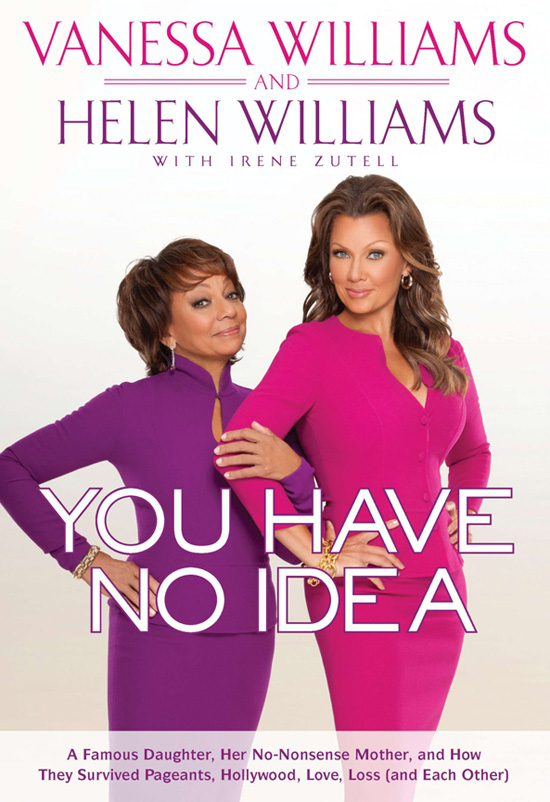 i don't think i've ever read a celebrity memoir before
(i think i started reading the bill clinton book when i was in high school
but quickly grew bored and moved on)
frankly, it's not my first choice in book genres.
i don't remember signing up for this book from the blogher book club
but i figured i'd give it a shot anyway.
in you have no idea vanessa williams tells stories from throughout her career
and her mother comments on them.
basic enough right?
i'm not going to say the book isn't semi-interesting.
i mean who doesn't like snooping into a famous persons life?
don't lie. i think it's human nature to be a little nosy
and when someone is putting their life on paper and actually giving you permission to read it
well, then it's justified snooping.
it's not a page turner.
i could put the book down at any point without even giving it a second thought.
it provides a public timeline to vanessa's life
and some elaboration from her personal perspective.
then her mom adds her own two cents at the end of each chapter.
im sure it was meant to be cute, endearing, or even refreshing
to have helen williams participate in writing this book
but i kind of found her annoying.
i felt like the whole time she was saying "i told you so"
or, worse, taking credit for her daughters achievements.
it's an okay book. not terrible. not great.
if you're into vanessa williams... then you'd probably love it.
otherwise i can't see why you'd pick it up.
Disclosure: This is a paid review from the BlogHer Publishing Network,
however all the opinions I share are my own.